Have you seen this pickup truck?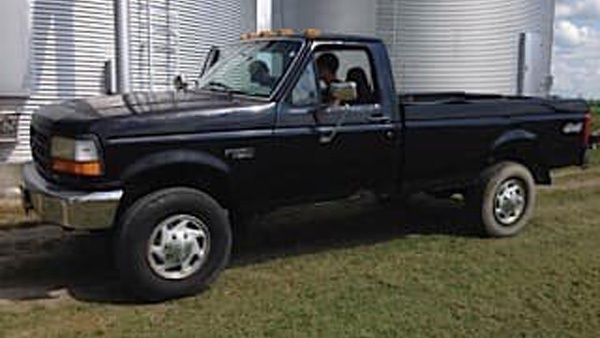 The pickup truck stolen from Jim True Ford's service lot. Photo provided.
(Brookville, Ind.) - A pickup truck was stolen from the lot of a Brookville auto dealership.
Brookville Police say they were called to investigate the theft at Jim True Ford on Thursday, June 20.
Employees told police that a black 1996 Ford F-250 pickup was taken from the service lot sometime in the evening hours on Saturday, June 15.
Brookville Police have released a photo of the actual truck.
Call the police department at (765) 647-4178 if you have information that can help police track down the stolen truck. Callers can remain anonymous.