The event takes place at the Lawrenceburg Event Center.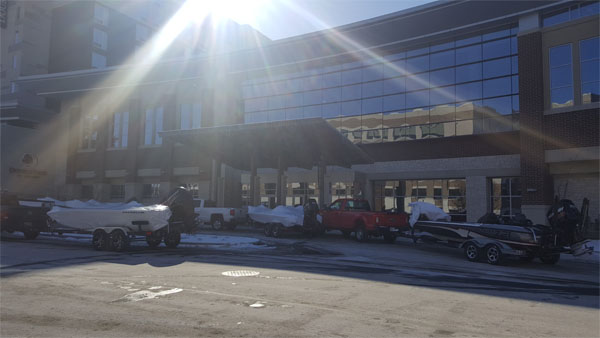 (Lawrenceburg, Ind.) – The Lawrenceburg Event Center will turn into a playground for fishing and outdoor enthusiasts next weekend.
The second-annual Tri-State Fishing & Outdoor Show returns to Lawrenceburg on Saturday, January 19 rom 9:00 a.m. to 7:00 p.m. and Sunday, January 20 from 9:00 a.m. to 5:00 p.m.
More than 100 vendors from across the country will span both stories of the event center with custom rods, tackle, bass boats, kayaks and more. This year's show will also feature increased hunting and archery vendors. In addition, outfitters, anglers and professional fishermen from all species will give educational seminars on both days.
LEARN HOW TO WIN FREE TICKETS TO THE TRI-STATE FISHING & OUTDOOR SHOW HERE
The event will also feature a two-story rock-climbing wall in the main lobby of the event center.
Cost is $8 per person at the door. Children 12 and under get in free. Parking is free.
For more information, visit www.tristateoutdoorshow.com.