It is the second to last market of 2022.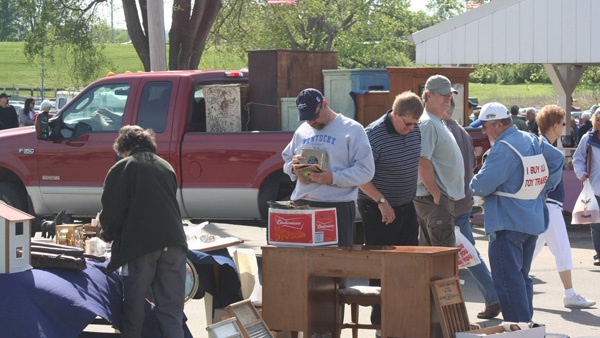 (Lawrenceburg, Ind.) - On September 4, the Tri-State Antique Market returns to the Lawrenceburg Fairgrounds for its holiday antiquing tradition!
The September Market, traditionally held over Labor Day weekend, tends to be one of the biggest of the season with an influx of dealers looking to take advantage of cooler weather and end-of-season bargaining. Patrons should see a full complement of 200+ dealers selling a wide array of antique, vintage and retro goods.
The Market's legendary variety covers 5 acres and includes antique furnishings, decorative objects, jewelry, early Americana, vintage clothing, retro kitchenware, industrial and architectural salvage, garden decor, and pop culture memorabilia. Bargains will be lying around every corner for treasure hunters looking for that next great find!
Tri-State Market hours are from 7 AM to 3 PM ET. "Earlybird" shoppers are invited during dealer set up any time after 6 AM. Parking is free, but a walk-in $4.00 adult admission is charged at all times. Kids under 18 and attended pets are welcome for no charge. Over half of the vendor booths are indoors or under cover, so the Market is held "rain or shine."
The Lawrenceburg Fairgrounds is located on U.S. 50, just one mile west of exit #16 off I-275. The parking lot entrance is directly across from the Hollywood Casino sign. The fairgrounds are wheelchair accessible with several shaded rest areas, as well as modern restrooms and several local food and refreshments vendors.
Complete Tri-State Antique Market information, including detailed directions, area accommodations, and photo overview of past treasures found is available at www.lawrenceburgantiqueshow.com, and the Facebook and Instagram pages under Tri-State Antique Market, or by contacting promoter Aaron Metzger at (513) 702-2680 or info@lawrenceburgantiqueshow.com. The season finale of the Market will be Sunday, October 2.