Freezing rain on top of a couple inches of snow is causing slick road conditions.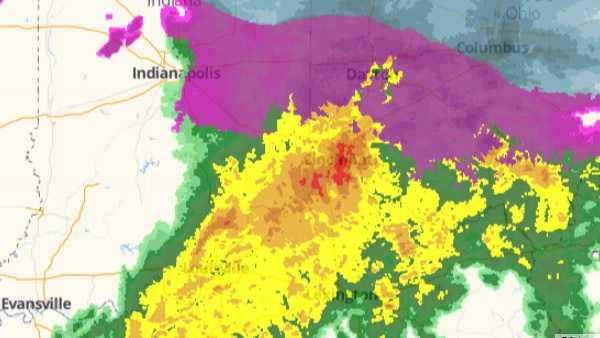 (Lawrenceburg, Ind.) - A couple inches of snow fell overnight, accompanied by some rare February thunder.
The precipitation has transitioned to freezing rain as of 5:00 a.m., leaving a glaze of ice and some slush on local roadways. Areas north were still receiving a wintry mix.
A Winter Weather Advisory is in effect until 10:00 a.m.
Citing road conditions, most area school districts have signaled for delays Wednesday morning.
Road crews spent time Tuesday pre-treating roads. Salt trucks have been out on their routes overnight.
"INDOT will have a full call out of more than 130 drivers in Southeast Indiana beginning around 8 p.m. Drivers will be treating routes and plowing as needed until conditions improve. Motorists should should give INDOT yellow trucks plenty of room," INDOT Southeast said.
It is expected to rain most of the day Wednesday with a high around 47.