The crash took place near the 7700 block of State Road 129 in Ripley County.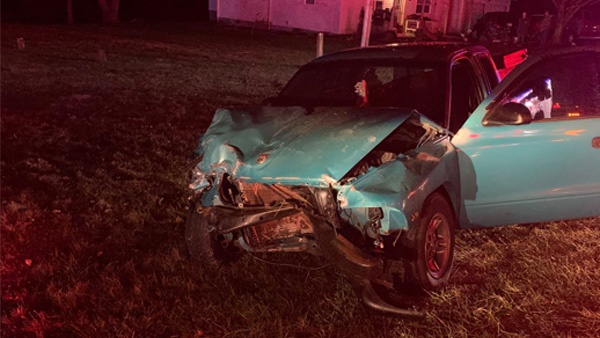 Photo by the Friendship Volunteer Fire Department.
(Ripley County, Ind.) – First responders were called to a single vehicle accident in Ripley County on New Year's Eve.
Friendship Volunteer Fire Department was dispatched to the accident near the 7700 block of State Road 129 around 6:01 p.m.
Responders say a single vehicle left the roadway and struck a tree and two other parked vehicles.
All three vehicles suffered significant damage, but no injuries were reported.
Ripley County EMS and the Ripley County Sheriff's Department assisted at the scene.