The CEO of Rising Star Casino's parent company has asked that some license holder be allowed to place unused tables and slots in Vigo County.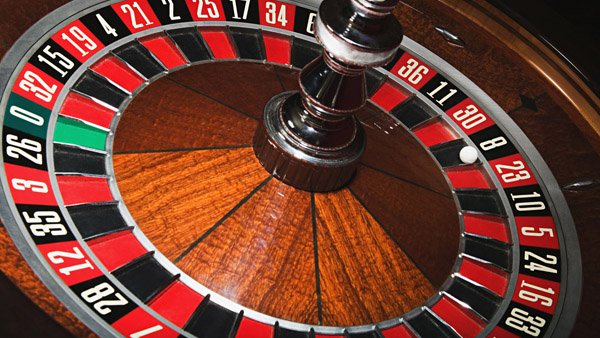 (Indianapolis, Ind.) - Rising Star Casino's idea to move unused table games and slots from Rising Sun to Terre Haute has been heard at the Indiana Statehouse it seems.
In December, Full House Resorts president and CEO Dan Lee suggested that lawmakers allow any casino company operating in the state the opportunity to compete for the relocation of table games otherwise collecting dust to a proposed casino near Terre Haute in western Indiana.
"Rather than close and move the Rising Star Casino Resort, we would prefer to compete for the opportunity by relocating our unused games to a new facility in Terre Haute," Lee said in December. "We believe that creates a win-win for Rising Sun, Terre Haute, and all of Indiana."
That statement with its mention of a potential closing generated some uneasiness about the future of the Rising Sun riverboat. But a bill filed Tuesday appears to grant Lee's wish.
State Senators John Ford (R-Terre Haute) and Mark Messmer (R-Mark Messmer) have filed a casino gaming bill which would allow a licensed owner of a riverboat license – such as Full House Resorts – to apply to the Indiana Gaming Commission to move to a casino in Vigo County. Senate Bill 552 also provides an avenue for a riverboat license in Gary, Indiana to be moved to the proposed casino near Terre Haute.
But before any casino could relocate there, voters in Vigo County would have to approve of the matter at the ballot box, according to the legislation.
The license holder of any casino permitted in Vigo County would be required to deposit $3 million each year into a restoration fund for the historic West Badin Springs Hotel.
In 2017, Full House Resorts backed a bill which would have allowed only that company to establish a satellite casino at a proposed entertainment facility in Terre Haute. The bill, also authored by Sen. Ford, died with a tie vote in the Senate Public Policy Committee over concerns that it boxed other license holders out of the opportunity. This year's SB 552 addresses that problem by opening up the competition for a Terre Haute casino.
The Ford-Messmer legislation would also seek to legalize sports betting at Indiana's casinos, racinos, and satellite facilities. Local casino executives are hopeful riverboats will be able to add sports betting as a new attraction and revenue source.
One aspect of the bill could hit southeastern Indiana riverboats negatively. The proposal would allow live table games to be introduced at horsetrack racinos in Shelbyville and Anderson this year.
A law passed in 2015 currently allows the racinos to petition the Indiana Gaming Commission for live table games starting in 2021. Moving up that date to 2019 would more quickly eliminate an advantage for casinos in southeastern Indiana, which have long offered live table games incuding black jack, poker and roulette, while racinos are still limited to electronic versions of such games.
SB 552 has been referred to the Senate Public Policy Committee, where it now awaits a vote.
RELATED STORIES:
CEO Suggests Relocating Rising Sun Casino If Lawmakers Won't Let Unused Games Go To Terre Haute