Kroger says the $250 off coupon is not real.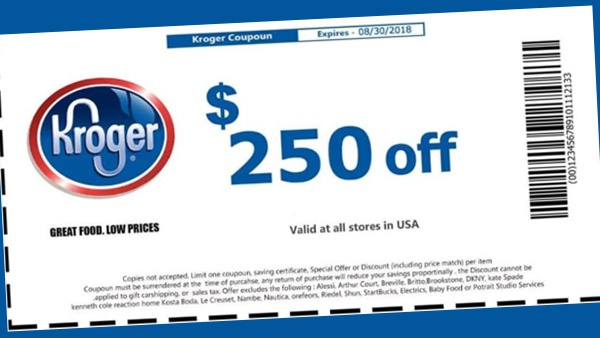 (Cincinnati, Oh.) - An online coupon promising a huge discount at Kroger is being called a scam.
The supermarket chain says the $250 off coupon circulating on social media is a fake and may be part of a hacking scheme. It purports to be in celebration of the store's 135th anniversary.
Kroger issued a statement Monday: "This giveaway is not affiliated with or supported by the Kroger Company. We recommend not engaging with the site or providing any personal information. Our team is actively working to address this issue."
The same scam circulated a bogus Kroger coupon in 2013.