The pursuit came to an end on State Road 48 Monday afternoon.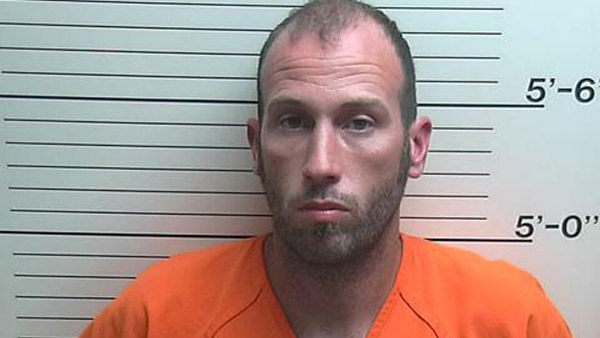 Zachary A. Jenkins. Photo by Dearborn County Sheriff's Department.
(Dearborn County, Ind.) – A Monday afternoon police chase began in Indiana, crossed into Ohio, and then back into the Hoosier state before the suspect gave up.
The pursuit began shortly after noon in Greendale when a Dearborn County Sheriff's deputy recognized a vehicle which had been reported as suspicious the week before, Sheriff Shane McHenry said.
The driver refused to stop for the deputy. The pursuit went into Ohio before the suspect led pursuing officers back into Indiana.
Officers from the sheriff's department, Greendale Police, and Lawrenceburg Police gave chase onto State Road 1. The suspect turned onto Pribble Road, then Kaiser Drive.
The chase ended about 20 minutes after it began when the suspect stopped on State Road 48 just west of Possum Ridge Road, said McHenry.
The driver, Zachary Jenkins, was taken into custody without further incident.
Nobody was hurt during the pursuit and there were no injuries, according to the sheriff.
Jenkins is in jail at the Dearborn County Law Enforcement Center for violating home detention placement. More charges are likely.