The suspect is said to frequent the Whitewater, Harrison and Crosby areas of Hamilton County, as well as the Lawrenceburg/Greendale area.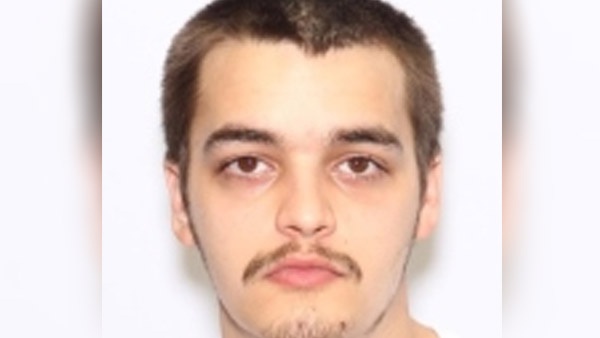 Brian James Jackson is wanted by the Hamilton County Sheriff's Office. Photo provided.
(Whitewater Township, Oh.) – A suspect has been identified in a double shooting in Whitewater Township.
Hamilton County Sheriff Jim Neil says Brian James Jackson, 23, is wanted on two counts of Felonious Assault (2nd Degree Felony) and one count of Firing a Weapon into Habitation (2nd Degree Felony).
The charges stem from a double shooting that took place on Shore Lane on October 16. During the incident, John Polly, 59, and Chris Black, 36, were shot multiple times.
Black remains in critical condition at UC Medical Center, while Polly is stable.
Police say Jackson is known to frequent Whitewater, Harrison, and Crosby Township areas of Hamilton County, as well as southeastern Indiana neighborhoods of Lawrenceburg and Greendale.
"Warrants have been signed and we are asking for the public's help in trying to locate this wanted person," said Sheriff Neil.
Anyone with information about the suspect or his whereabouts should contact Crime Stoppers at (513) 352-3040, or the Hamilton County Sheriff's Office at (513) 825-1500.
RELATED STORIES: