A dispute that began with a broken beer bottle led to shots being fired Monday in Moores Hill.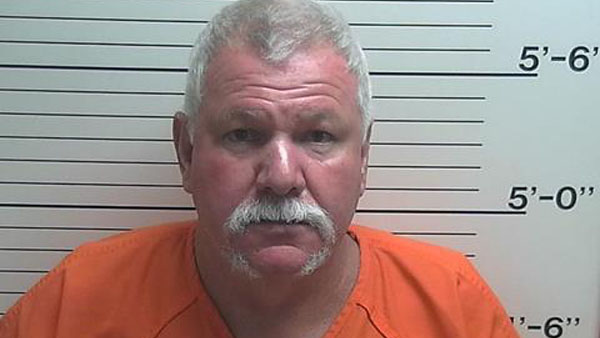 Terry W. Detlaff. Photo by Dearborn County Sheriff's Office.
(Moores Hill, Ind.) – A man is in jail accused of pointing a gun at the head of a neighbor he was in a fistfight with, then firing two rounds into the other man's lawnmower.
Dearborn County Sheriff's deputies were called to a home on Longbranch Road in Moores Hill on Monday, August 5 for what was first reported as a citizen dispute with a shot fired from a handgun, according to a court affidavit.
Terry Wayne Detlaff allegedly broke a beer bottle near the neighbor's residence, leading to an argument. The verbal altercation then became physical when Detlaff allegedly sucker punched the neighbor and pushed him off of a porch.
As the neighbor was on the ground, Detlaff allegedly removed a revolver from his pocket and placed it to the neighbor's head and stated, "How about dealing with this."
The neighbor attempted to leave the residence on his lawnmower. That is when Detlaff allegedly shot the lawnmower twice as the neighbor was sitting on it. The neighbor then retreated to his home to call 911.
During questioning, Detlaff allegedly admitted to pointing the Rossi. 38 Special revolver at the victim and firing at the lawnmower. Deputies found that the revolver had two spent shell casings and three unspent bullets still loaded. The neighbor's face also had bruising and swelling from Detlaff's punches.
Detlaff, 61, has been charged with Intimidation with a Deadly Weapon (level 5 felony), Criminal Recklessness with a Deadly Weapon (level 6 felony), and Pointing a Firearm (level 6 felony).
He was arrested Monday and remains held in jail at the Dearborn County Law Enforcement Center as of Thursday. His bond has not yet been set, according to jail staff.