The school board vote was unanimous February 14.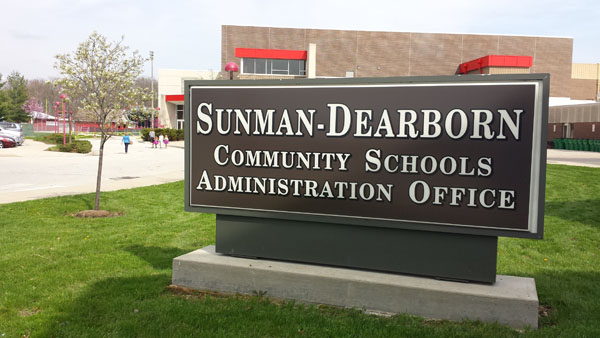 File photo.
(St. Leon, Ind.) – Special education students enrolled at Sunman-Dearborn Community Schools will experience a change in their classes starting in the 2020-2021 school year.
The S-DCSC Board of Trustees unanimously voted to leave the Ripley-Ohio-Dearborn Special Education Cooperative on Thursday, February 14. The move had been recommended by district superintendent Dr. Andrew Jackson.
"My recommendation to withdraw from ROD is not an indication of the quality of services ROD has provided," Jackson tells Eagle Country 99.3. "ROD is an excellent and highly regarded organization and will continue to be. Rather, it is a result of changes over time in our special education population and needs. As a result, we can better serve our students with our own special education department."
Jackson estimates that the school district would save up to $350,000 per year by providing its own special education services to students. The savings would be re-invested into special ed services and improved programming, he adds.
Sunman-Dearborn is the largest school district currently involved with ROD, meaning its withdrawal could have a significant impact on the cooperative which was first established in 1972. The cooperative provides services to approximately 2,800 students ages 3 to 22, according to its website.
Other area school corporations which are part of the ROD Special Education Cooperative include Batesville, Jac-Cen-Del, Lawrenceburg, Milan, Rising Sun-Ohio County, South Dearborn and South Ripley. Administrators at those other schools have not indicated plans to leave the cooperative.
RELATED STORIES:
Sunman-Dearborn Schools May Leave ROD Special Education Cooperative