'Paint the Plow' student participants decorate trucks with safety messages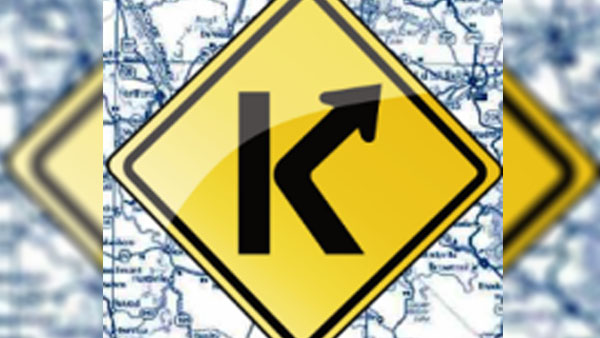 (Frankfort, Ky.) – Preparation is key.
The Kentucky Transportation Cabinet announced today that state "snow fighter" highway crews are equipped, ready and waiting for winter weather to hit.
While supplies and staff are equipped, drivers are reminded to join the effort to keep roadways safe. To help, high school students from across Kentucky participated in the first statewide "Paint the Plows" program to elevate not only the look of select state trucks, but the message of safe driving behavior.
A total of 52 schools participated, including Conner and Carroll County high schools.
"This year, you might notice decorative plow blades pushing snow in your communities thanks to talented high school students," said Secretary Gray. "They did a great job enhancing our trucks with unique, hand-painted art that features safe driving messages. It is a privilege to have our next generation reinforce responsible driving habits and build a sense of community pride when Kentuckians see our trucks out on the road."
More than 1,400 plow trucks are on deck and more than 2,000 staff and crew members are trained and prepped to keep travelers moving.
KYTC crews are restocked with over one million gallons of salt brine, one million gallons of calcium chloride, and 340,000 tons of salt.
"Transportation safety has been a high priority throughout my administration," said Gov. Andy Beshear. "Our snow fighters do everything in their power to keep our roadways passable, and it all starts with thorough preparation. While they do their part, we all have our role to play by getting vehicles winter-ready and being a safe driver behind the wheel."
Travel only when necessary during major snow events.
Stock vehicles with ice scrapers, jumper cables, blankets, a flashlight, a cell phone charger, non-perishable snacks and a first aid kit should you get stranded on the road.
Winterize your vehicle. Check your car battery, tire pressure and brakes. Ensure your heater, defroster, headlights and windshield wipers are working properly.
When snow and/or ice are on roadways, drive slowly no matter what type of vehicle you drive. It takes more time and distance to stop your vehicle in poor weather, so brake early and slowly.
Pay attention to weather advisories and allow more time to travel for routine commutes.
Slow down when approaching intersections, off-ramps, bridges or shaded areas. These are all candidates for developing black ice – a thin coating of hard-to-see clear ice that can form on the pavement surface.
Maintain a safe distance from snowplows and other heavy highway equipment, and do not pass snowplows on the shoulder.
Know before you go. Download the free WAZE app or visit goky.ky.gov to check traffic conditions before you travel. The map also offers access to select traffic cameras on interstates and parkways.
Buckle up! Phone down! Eliminate distractions while driving.
Visit snowky.ky.gov for snow and ice resources, like priority route maps, tips and highway district updates.