Several new laws went into effect on July 1.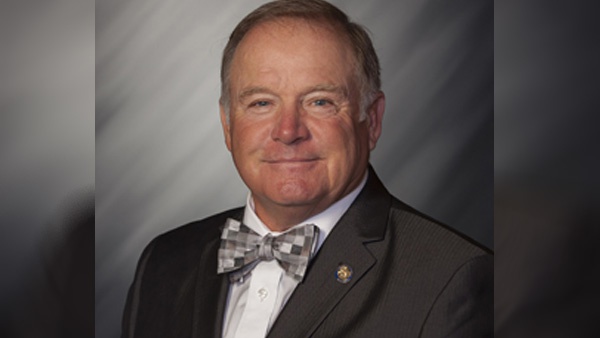 (INDIANAPOLIS) - State Rep. Randy Lyness (R-West Harrison) said Hoosiers should be aware of several new state laws effective July 1, including the new state budget and those supporting law enforcement and K-12 education.
"From funding key programs to new tools to keep us safe, these new laws now in effect will benefit our communities and hardworking Hoosiers," Lyness said. "This session was very productive, and legislators seized every opportunity to make Indiana stronger."
Lyness highlighted several new and notable laws:
Funding Hoosier Priorities
Indiana's next two-year, $37 billion state budget reduces taxpayer-funded debt by over $1 billion, and provides opportunities for future tax cuts and reforms. House Enrolled Act 1001 funds critical government services and proven programs while making strong investments in broadband and economic development.
Supporting Law Enforcement
Indiana directed $70 million in the state budget to improve law enforcement training facilities and programs. Departments can apply for grants to purchase body-worn cameras. House Enrolled Act 1006, which Lyness co-authored, received bipartisan support and total backing from law enforcement to give police more tools to vet candidates and hire the best officers.

Prioritizing Students, Teachers
With House Enrolled Act 1001, K-12 education will receive a historic, $1.9 billion increase in funding over the next two years to support students and teacher pay raises. Under House Enrolled Act 1008, effective upon its passage, a new, $150 million grant program will support students who are at risk of falling behind or scored below academic standards because of disruptions caused by COVID-19.
Helping Small Businesses
Senate Enrolled Act 1 and House Enrolled Act 1002 support employers and jobs by extending civil liability protections related to COVID-19 to employers, schools and health care entities. House Enrolled Act 1004, effective since mid-April, allows local employers impacted by the pandemic to apply for a Small Business Restart Grant to pay for a portion of business and payroll-related expenses. Hoosier employers can learn more and apply at backontrack.in.gov.
Visit iga.in.gov for more information on these and other new laws.