"School safety remains a priority, including protecting students from Mother Nature."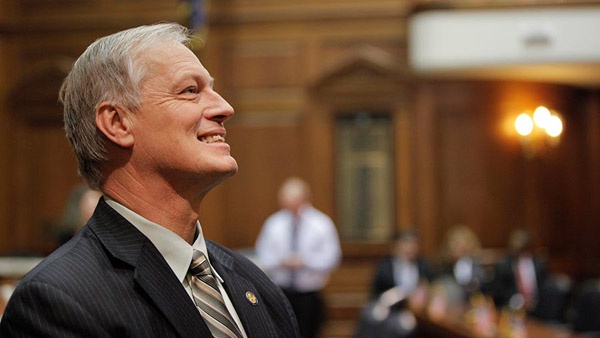 A new year is here and with it a new legislative session. School safety remains a priority, including protecting students from Mother Nature. Indiana averages 22 tornadoes a year, which is why I am authoring legislation to further protect our students, teachers and staff during these storms.
Under my legislation, schools could pair funds through the U.S. Department of Homeland Security with the Indiana Common School Fund to construct tornado or storm shelters. Right now, the Federal Emergency Management Agency funds 75 percent of the costs, leaving schools with 25 percent of the bill. The Indiana Common School Fund provides school corporations with low-interest finance options for school building construction, educational technology programs and school safety improvements for a safer learning environment.
Shelters can cost schools $3 million, and FEMA could take care of the majority of the costs for schools that want them. At the same time, these shelters could serve other purposes, such as an added classroom, alternate gymnasium or another activity room, while also giving students a safe area that can withstand high winds.
In 2012, a tornado struck Henryville's school building. Thankfully, no one was injured at the school, but the damage was so severe students were forced to attend classes at other schools that year. That same day, another tornado ripped through Holton in Ripley County. Some schools may not have a basement or somewhere secure for students to go during a storm, and this financial tool could help, especially if more schools knew they could build a tornado shelter and have the federal government cover most of the costs.
This session, legislators will discuss hundreds of issues, and this piece of legislation is one I am excited to start working on and show my Statehouse colleagues that this needs to become a law. I will continue providing updates on this bill and others as they move through the process. To stay connected, I encourage you to sign up to receive my e-newsletter by visiting in.gov/h67.