The annual city wide clean-up happens this week.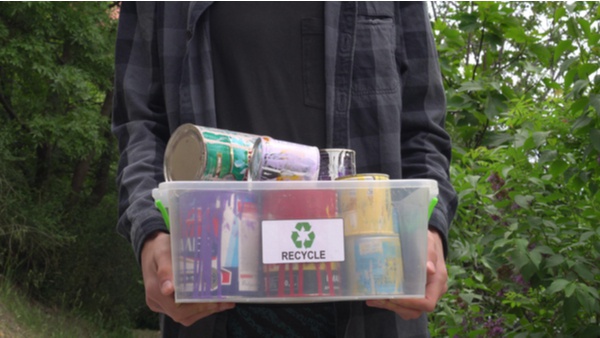 Shutterstock photo.
Update published Tuesday, April 20:
The City of Aurora is seeking volunteers to help with the City Wide Clean-up on Thursday and Friday.
Volunteers will be walking along with the Street Department and helping load up curbside pickup items. Others will help with unloading to dumpsters and recycling trailers.
The City is asking volunteers to work four-hour shifts on one of the two days. Shift times are 7:00-11:00 a.m. and 1:00-5:00 p.m.
Gloves and vests will be provided.
You can sign up for a time slot here: https://www.auroraparksandrec.org/community-service-day
Original story published Monday, April 19:
(Aurora, Ind.) - It is time for some spring cleaning in Aurora.
The Aurora City Wide Clean-up takes place this week.
Residents within the city limits are eligible for curbside pickup by the Aurora Street Department on Thursday, April 22 and Friday, April 23. The street department asks that residents set their items out by 6:00 a.m. Thursday.
Hazardous waste disposal is also available this week on Thursday, Friday and Saturday from 8:00 a.m. to 4:00 p.m. at the Aurora Sports Complex, 787 Park Avenue. To dispose of hazardous waste, residents must provide their Aurora Utility bill as proof of residency.
If you don't reside in Aurora, the Dearborn County Recycling Center is accepting hazardous waste, household chemicals, electronics, and oil-based paint Monday-Friday from 9:00 a.m. to 4:00 p.m. and Wednesday 9:00 a.m. to 6:00 p.m.
A valid photo ID proving Dearborn County residency is required.