A bill with local casino implications is now going to be finalized by a conference committee.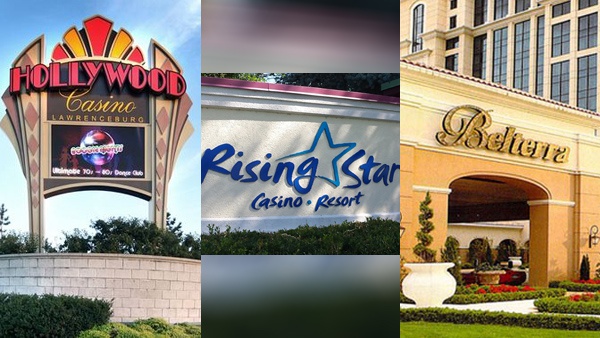 (Indianapolis, Ind.) - A casino gaming bill has passed the Indiana House.
Senate Bill 552 sailed through the House on a 78-15 vote on Monday.
Local State Representative Randy Lyness (R-West Harrison) voted against the bill. Greensburg Republican Randy Frye (R-Greensburg) was among those supporting it.
SB 552 would legalize sports betting in Indiana and would allow a new casino in Terre Haute. The owner of two casinos in Gary, Indiana, Spectacle Entertainment, would be permitted to move to an inland casino near a major highway, but would have to relinquish one of its two casino licenses.
Rising Star Casino owner Full House Resorts has expressed interest in pursuing the Terre Haute opportunity, which must first be approved by voters in Vigo County next November or in May 2020. The current bill sets up a competitive bidding process through a Vigo County advisory board and the Indiana Gaming Commission.
More changes to the casino bill are likely as it goes to a conference committee. The select group of lawmakers from each chamber will work out differences between the House and Senate versions of the legislation.
RELATED STORIES:
Amended Casino, Sports Betting Bill Going To House Floor
Casino Gaming Bill Moves On As SEI Casino Execs Share Perspectives
Lobbyist Updates Lawrenceburg Council On Gaming Legislation
Modified Casino Relocation, Sports Betting Bill Passes Senate
"Biggest Change In Casino Gaming" Bill Unanimously Passes Senate Committee
This Year's Gaming Bill Could Let Indiana Casinos Compete For Terre Haute Satellite Location
CEO Suggests Relocating Rising Sun Casino If Lawmakers Won't Let Unused Games Go To Terre Haute