Did we mention there will be a chili supper too?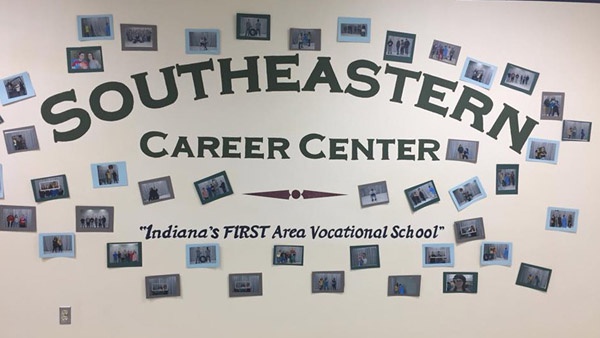 (Versailles, Ind.) - On Thursday, August 22, 2019, from 6:00 p.m. to 8:00 p.m., the Southeastern Career Center will be hosting a combination Open House, College & Career Fair, and Chili Supper.
Current SCC students and parents are invited and encouraged to attend. The Open House will provide parents the opportunity to tour classrooms and meet with instructors.
The College & Career Fair will enable parents and students to visit with representatives from multiple colleges and technical schools, and with some industry representatives.
Last, but not least, there will be chili supper provided for parents and students.
Below are some of the organizations that will be in attendance: Century Tube, Cummins, Zoller Inc., Trilogy Health Services, Honda Manufacturing, Indiana Drive Train, Genesis, Decatur Mold, Batesville Terminal, Clifty Engineering, Military, Highpoint Health, Hollywood Casino, Belterra Casino and Resort, Koehler Welding, Madison State Hospital, Swiss Villa, SIEOC, REMC, Cincinnati Incorporated, St. Andrews Health Campus, Care Source, CTS Driving Academy, Indiana Virtual Academy, WorkOne, Parkland College, Batesville Casket, Ivy Tech Community College, Advantage, Watco Terminal and Port Service, Interim Health Care, The Friendship State Bank, Novolex, Resource MFG, Vincennes University, Modern College of Design, Ripley County Chamber, Sullivan and Spencerian College, Hobart Institute of Welding Technology, Ohio Technical College, IBC Indianapolis Business College, UNOH College and many more!
For more information, please contact Jim Cole by phone at 812-689-5253 ext. 227 or by email at jcole@sccenter.k12.in.us.