The fundraising event will culminate at the Lawrenceburg vs. South Dearborn boys basketball game on Feb. 18.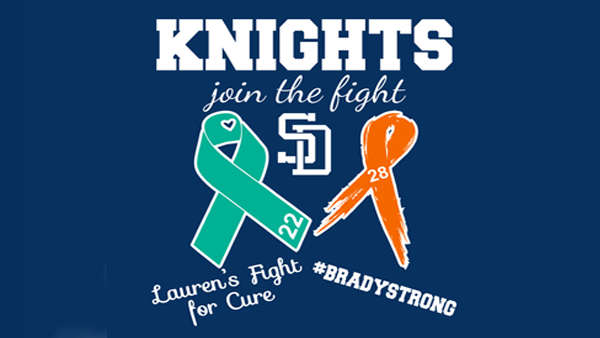 Photo by SD Athletics.
(Aurora, Ind.) – South Dearborn joining the effort to raise money for Lauren's Fight for Cure and the Brady Gabbard Scholarship Fund.
Hill-Gabbard No Shave February started on January 18 and will run through February 18, which happens to be the night Lawrenceburg hosts South Dearborn in boys basketball.
Over the next month, faculty at Lawrenceburg schools will be participating in a no shave contest to raise funds for the two causes listed above.
South Dearborn is assisting with fundraising through t-shirt sales.
For every t-shirt sold, $6 will be split between the two funds. The deadline to order a shirt is Sunday, February 6 at 11:59 p.m.
South Dearborn is asking those who purchase a t-shirt to wear them to the Lawrenceburg vs. South Dearborn game on February 18.
To purchase a Knights Join the Fight t-shirt, visit Hill-Gabbard SD Supports | Ohio Valley Screenprinting | powered by OrderMyGear (itemorder.com).
RELATED STORIES
Hill-Gabbard No Shave February Raises Funds for Two Worthy Causes