The event will culminate on February 18 at the Lawrenceburg and South Dearborn boys varsity basketball game.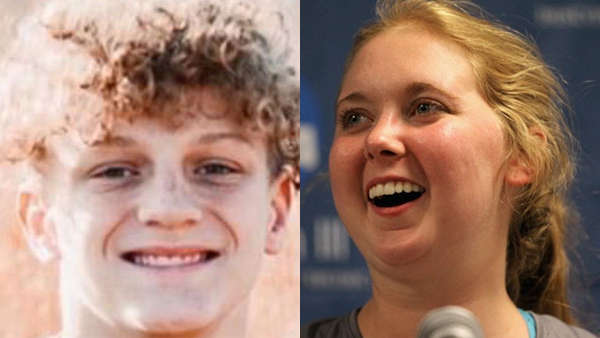 (Lawrenceburg, Ind.) - A fundraising event to honor the memory of two Lawrenceburg Tigers lost far too soon will benefit two great causes.
Resource officer Andy Cline has brought the idea for the Hill-Gabbard No Shave February to fruition. The event starts on Tuesday, January 18 and will end on Friday, February 18.
The fundraising event will mimic No Shave November, which is Cancer Awareness Month. Participants will not groom for 30 days, collecting money to benefit Lauren's Fight for a Cure and the Brady Gabbard Scholarship Fund. The final fundraising total will be split between both funds.
Lauren's Fight for Cure is designed to help spread awareness, donates to cutting edge research through the DIPG Collaborative and provides support for young adult DIPG brain cancer families. The Brady Gabbard Scholarship will benefit LHS students who want to go to college or secondary trade school.
"I kind of thought this would be a different spin off that we could make a little more intimate for the community since we've had two young people from here that have passed away from cancer," said Cline. "We have a number of teachers who are participating. They will come in during lunch periods and have plastic buckets. We are going to do at the end of each week, a progression on their face with pictures so they can vote monetarily."
HEAR DOUBLE T'S INTERVIEW WITH ANDY CLINE, LISA HILL, AND JENNIFER GABBARD IN THE AUDIO PLAYER BELOW
Students from Lawrenceburg High School are also invited to participate in the contest. Women may participate too by coloring their hair, although there haven't been any takers just yet.
The culmination of the fundraiser will take place during the Lawrenceburg and South Dearborn boys varsity basketball game on Friday, February 18.
The top three finalist (participants are listed below) will take the court at halftime, and the fans will vote on the winner.
Another way to support the fundraiser is to purchase a t-shirt or donate at Hill-Gabbard No Shave February | Ohio Valley Screenprinting | powered by OrderMyGear (itemorder.com). Cost is $16. For every t-shirt purchased, $6 will be split between Lauren's Fight for Cure and the Brady Gabbard Scholarship Fund. The deadline to purchase a t-shirt is Sunday, January 23 at 11:59 p.m.
"I personally was excited to team up with Team Gabbard," said Lisa Hill. "It is an honor. We have two amazing athletes that were at the high school and to have their friends and our community to continue to honor both of them is a true blessing of our community. I'm always super excited to be involved in the community has to offer, and I know the money is going to go to good use and pay it forward to another family and/or research."
"I'm extremely proud and fortunate for all the community members just rallying behind Brady and our family and showing their love and support," said Jennifer Gabbard. "It's a small town but it makes a huge impact, and I couldn't be prouder to be a part of Lawrenceburg, and have the support of the community, the schools, his friends, and coaches."
No Shave February Contestants announced so far:
LHS: Neil Rullman, Bill Snyder, Jason Cudill, Ryan Knigga, Jim Stevenson
GMS: Eric Hostetler, Nick Tremaine, Matt McCool, Alex Noble, Andy Cline, Ethan Hall, Brad Cutter, Mike Manford, David Sheeley