Local corn and soybean planting is way behind schedule, but could coming drier weather finally allow farmers to get into their fields?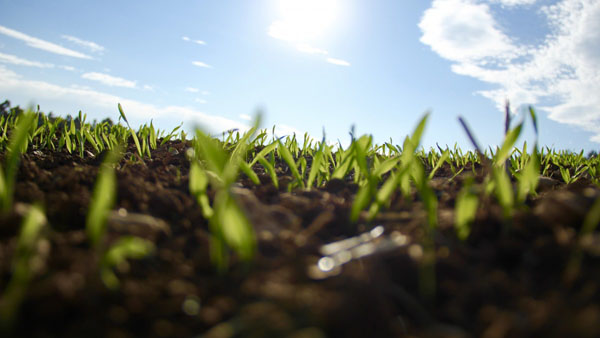 (Dearborn County, Ind.) – Muddy fields, some of them with standing water, are preventing many southeastern Indiana farmers from getting their crops in the ground.
The latest crop report from the U.S. Department of Agriculture shows just six percent of the Indiana corn crop is planted as of May 12. Compare that to the average of the past five years, when Hoosier farmers have had well over half of fields planted by this time.
John Hawley, the agriculture and natural resources educator at the Purdue University Extension Office in Dearborn County, says only about two or three percent of corn here is planted so far.
"We're really behind," Hawley observes.
The USDA report says two percent of soybeans are planted, but there's less worry with beans because farmers have more time to plant that crop.
According to the National Weather Service at Wilmington, Ohio, February and March were very wet months. April started out dry, but eventually the area received 4.6 inches of precipitation, slightly higher than normal. May has started with above normal rainfall.
The wet condition of fields are keeping area farmers from planting their corn and soybeans. Muddy fields can mean stuck tractors, tough tilling, ruts, and an inability to fertilize fields and treat for weeds.
It's all having a snowball effect, says Hawley.
"Right now, you're seeing a lot of butterweed in the fields. They are really pretty yellow flowers. They are relatively harmless to a person's yard or a roadside, but out in the fields with the wet spring we've had they are really, really bad. The farmers do have to get rid of those, till them up, spray them with herbicide before they can get going."
Farmers have options to work with the hand Mother Nature has dealt them. Hawley says farmers can adapt with hybrid seeds, fertilizing later, and delaying their harvest.
With the short-range forecast showing drier weather for southeastern Indiana, Hawley remains optimistic about the potential for a strong growing season and a productive fall harvest, even if it has to happen behind schedule.
"Farmers still have a chance to get a good crop out there," says Hawley. "They are ready, adaptable, and prepared for this."
Even if a strong harvest is produced, economic factors could present a whole other challenge to farmers counting on corn and soybeans for their income.
A record harvest in 2018 was offset by low corn and soybean prices, which were as low as half of what prices were in 2012, a drought year.
In a U.S.-China trade war that is ongoing, China imposed a 25 percent tariff on American soy last summer. That has caused soybean prices to fall substantially. The USDA last month announced that it has paid American farmers nearly $8.4 billion to offset last year's trade war losses, but there is no similar support budgeted for this year.