2019 will be the final season for the golf course at Hamilton County's Shawnee Lookout park.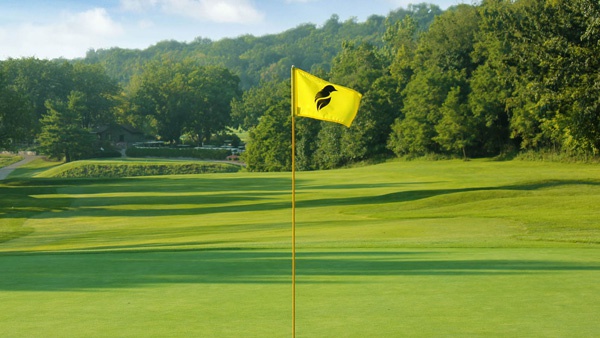 Shawnee Lookout Golf Course. Photo via Great Parks of Hamilton County.
(Cleves, Oh.) – An area golf course is planning for its final season as the game experiences declining popularity.
Great Parks of Hamilton County announced Wednesday that Shawnee Lookout Golf Course will not be open beyond the 2019 season.
"Other golf courses in southwest Ohio have closed and, in spite of our recent efforts to interject new concepts and ideas at Shawnee Lookout, our rounds of play have remained flat and at times even declined," the park system says in a statement.
The picturesque, 18-hole course first opened between Lawrenceburg Road and the Ohio River in 1979. Its terrain is hilly provides a challenge for golf players.
For its final season in 2019, the course will be open to the public from April 1 through September 30. Upon decommissioning, the course will be re-purposed into a wildlife habitat. The cart paths will be left in place as a nature trail for guests.
"In the future, we will also be developing a Park and Facility Master Plan to carefully create the most effective way for the general public to experience the unique cultural and natural resources which are being preserved and protected at Shawnee Lookout," according to Great Parks.
Great Parks of Hamilton County has not announced plans to close any of the other six courses it operates, adding that they are in good financial standing.