All occupants and pets got out safely.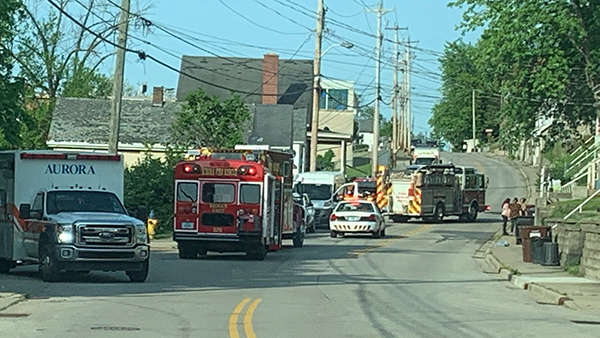 Photo provided by Aurora Fire Department.
(Aurora, Ind.) - Aurora Fire Department responded to a 4-unit rental home on Conwell St. Thursday afternoon.
Flames were visible from a ground floor bedroom window upon arrival.
The crews were able keep the fire damage contained to a room and contents.
The cause of the fire is still under investigation.
The 5 residents displaced by the fire are being assisted by Cincinnati Red Cross.
Other departments that assisted with the fire include Lawrenceburg Fire, Dillsboro Fire, Hogan Township Fire, Greendale Fire and Aurora Emergency Rescue Life Squad.