There are over 1,000 costumes to choose from.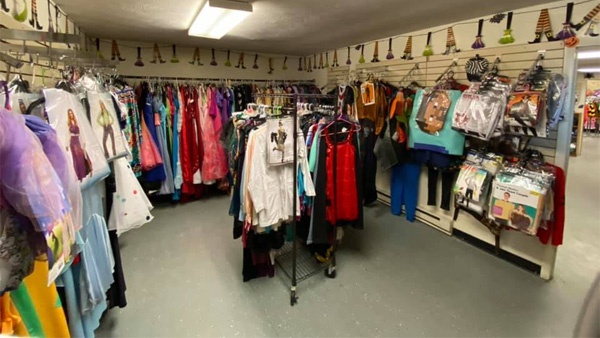 Over 1,000 costumes for children and adults are available. Photo by the Dearborn County Recycling Center.
(Aurora, Ind.) – It's time to start thinking about getting your Halloween costume ready.
The Dearborn County Recycling Center is hosting their annual 10th Costume Swap October 7-1. Hours are 12:00-6:00 p.m. Monday through Friday. Starting October 16-30, hours will run 12:00-6:00 p.m. on Mondays, Wednesdays and Fridays.
The recycling center asks participants to bring a costume (clean and in good condition, with no runs or tears) to swap for another, new or gently used.
The participants will find a over 1,000 costumes for children and adults. You will find everything you need to complete your Halloween look, including masks, wigs, makeup, accessories, treat bags and décor.
The event is open to the public, and not limited to the residents of Dearborn County.