Several firearms were stolen from Goodies Pawn in Hebron on August 31.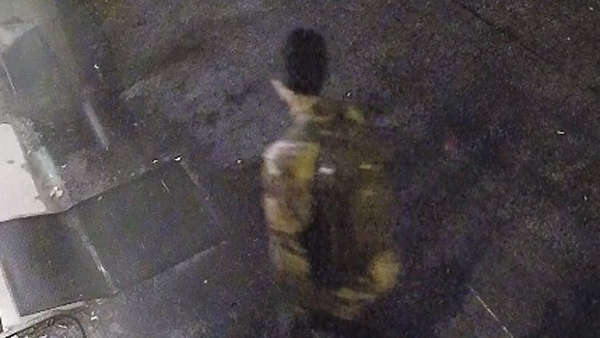 Can you help police identify this man? Photo via the Boone County Sheriff's Office.
(Boone County, Ky.) – A reward is being offered for information leading to an arrest after a northern Kentucky gun store was burglarized.
The Bureau of Alcohol, Tobacco, Firearms and Explosives (ATF) Louisville Field Division is offering a reward of up to $5,000 for information leading to the arrest of the individual or individuals responsible for the August 31 burglary of Goodies Pawn on Petersburg Road in Hebron.
Investigators say a white male, wearing a camouflage jacket and backpack, entered Goodies Pawn by breaking through the glass front door at approximately 11:21 p.m. The man took many firearms from the store before fleeing on foot.
The crime remains under investigation jointly by ATF and the Boone County Sheriff's Office.
Anyone can report information about the crime by calling 888-ATF-TIPS (888-283-8477), emailing ATFTips@atf.gov, or by visiting https://boonecountykysheriff.com/crime-tips/.