The Indiana Climate Change Impacts Assessment report says longer and hotter summers will challenge Indiana tourism.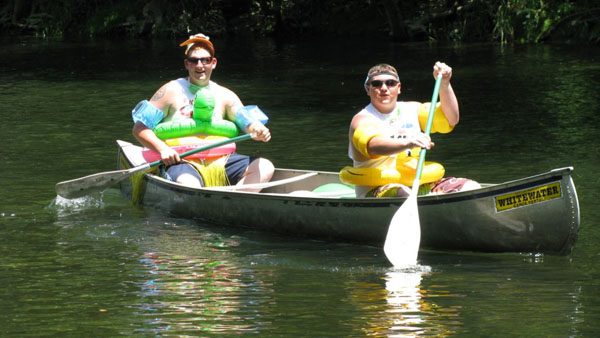 (West Lafayette, Ind.) – Climate change is a topic for great debate, but according to a new report there is no debating that Indiana's changing climate will provide challenges for tourism in the future.
According to the Indiana Climate Change Impacts Assessment report, a month of best weather for attracting summer tourists to Indiana will be replaced by hotter days by the year 2050.
Indiana typically has around 129 "mild-days" per year. On those days, the temperature is between 65 and 85 degrees, making it ideal for outdoor activities. But rising temperatures could replace as many as 27 of these days per year with uncomfortable or dangerous heat by 2050 and 38 days by the end of the century.
Events like the Brickyard 400 at the Indianapolis Motor Speedway have already been moved from June to September on the calendar because fans have complained the race is less enjoyable due to hot temperatures.
Traditionally, Indiana experiences about five days a year where temperatures exceed 95 degrees. That number could rise to around 42 days by the 2050's. Increasing precipitation and potential flooding in the spring time is also a cause for concern when it comes to tourism.
Those risks could impact revenues from tourism and recreation, which totaled $12.2 billion in 2016.
Jeff Dukes, director of the Purdue Climate Change Research Center, says planning for the growing risks will be important for the long-term success of Indiana's tourism and recreation businesses.
Increasing temperatures isn't all bad though. Warmer temperatures will shorten the coldest part of winter by 20-25 days by mid-century, leading to mild days starting earlier in the spring and lasting later into the fall. The extended "shoulder seasons" could lengthen the tourism season and increase profits for some businesses.
However, the winter tourism season could be impacted with less snow and ice cover necessary for activities like skiing, ice fishing and skating.
"Companies, destinations and communities need to be aware that the changes are coming and be adaptive to them. We need to build our resilience, be prepared for floods or storms or periods of heat waves," Day said. "These effects are going to be hard to predict year by year, but we know that tourism is going to be impacted directly – and indirectly – by climate change. We need to be aware and prepared"
According to the report, climate change could cause tourists to travel elsewhere as a short term solution. Businesses would then have to think about facility upgrades, new construction and infrastructure development to make sure their facilities can handle whatever the weather throws at them.
The full report can be read at https://docs.lib.purdue.edu/cgi/viewcontent.cgi?article=1000&context=tourismtr.