In her memory, the non-profit is seeking donations to continue their work rehabbing and caring for injured and orphaned wildlife.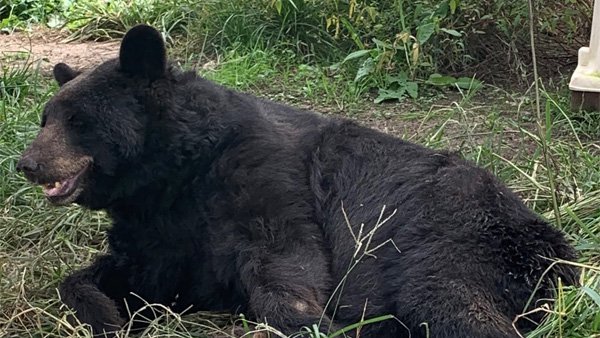 Pokey Bear. Photo by Red Wolf Sanctuary.
(Rising Sun, Ind.) - Red Wolf Sanctuary is mourning the loss of a 38-year-old black bear.
The non-profit announced the passing of Pokey Bear on March 28.
Pokey Bear came to Red Wolf Sanctuary in 1995 after spending 12 years in captivity. She spent her early years being dressed in baby clothes, while being subjected to living in a less than ideal back yard cage.
At Red Wolf Sanctuary, Pokey Bear was housed in the largest and best enclosures the non-profit could build.
Due to mistreatment in her early life, Pokey Bear dealt with many ailments while being cared for at Red Wolf Sanctuary. In 2009, she had access to a 3-acre outdoor enclosure and a cool underground den.
But she didn't venture outside much as she had trouble getting around in with her many ailments.
In her memory, Red Wolf Sanctuary is asking for donations to continue their work rehabilitating injured and/or orphaned wildlife and the maintenance of non-releasable wildlife.
For more information, visit Red Wolf Sanctuary's Facebook page.