Gov. Beshear says the extension offers Kentuckians more time to apply for a compliant license or ID card.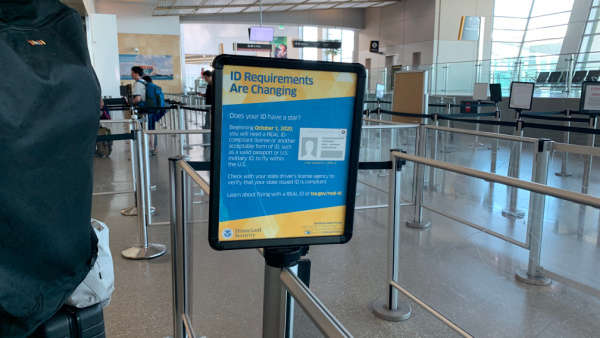 Shutterstock photo.
(Frankfort, Ky.) - Governor Andy Beshear announced this week that the U.S. Department of Homeland Security has extended the REAL ID Act enforcement date by two years.
The extension offers Kentuckians and residents of other states more time to request a compliant driving or identity credential that maintains air travel access and military base entry.
"We've made great strides in the past two years to increase REAL ID access for Kentuckians who prefer to use a driver's license or ID card to maintain travel and access benefits," Gov. Beshear said. "Kentuckians who have a REAL ID can rest easy they'll be prepared when the time comes. The grace period is welcome news, especially for those still recovering from back-to-back natural disasters, who have more time to gather and replace needed documents if they choose to apply for a REAL ID."
The REAL ID Act is a federal law that sets standards for all U.S. states and territories regarding the issuance of state-issued credentials. Once the enforcement date takes effect, every air traveler 18 years of age and older will need a REAL ID-compliant driver's license or identification card, or a federally compliant form of identification (passport), to pass through airport security checkpoints for domestic air travel, enter military bases, or enter federal buildings that require identification.
Currently, 17 percent of Kentuckians with state-issued driving and identification credentials have a REAL ID version that displays a star icon in the top right corner of the card.
In Kentucky, residents have the option to choose between a standard or REAL ID.
The new REAL ID enforcement date is May 7, 2025.
More information about REAL ID can be found at realidky.com.