The public is invited to the event on December 17.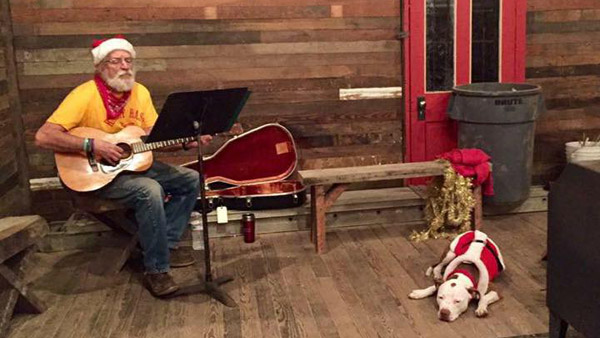 (Rabbit Hash, Ky.) - Rabbit Hash Historical Society will honor Donald Clare (1950-2017), founding member and president of the Rabbit Hash Historical Society for nearly 30 years, with a plaque dedication on December 17, 2022 at 2:00 p.m. at the Rabbit Hash General Store.
Clare dedicated his life to the preservation of local history, serving on the Boone County Historic Preservation Review Board, Friends of Big Bone, Rabbit Hash Historical Society, and many other local causes.
Clare spearheaded work that resulted in the addition of the Rabbit Hash General Store to the National Register of Historic Places in the 1980's. In the early 2000's, he led efforts for Rabbit Hash to be added as a National Register Historic District and a Preserve America Community. Throughout his years of service, Don and his Historical Society received many honors and awards at the local, state, and national level. In 2016, Don aggressively led the effort to rebuild the 186-year old General Store building after it was destroyed by a fire. Due to his efforts, the store was built to its original glory using period materials and was able to maintain its historically protected status. This effort was recognized by the Kentucky Heritage Council resulting in the prestigious Ida Lee Willis Memorial Award in 2017.
All are welcome to attend. Distinguished guests include Mayor Wilbur, a 2 year old French Bulldog. The town elects its (canine) mayor to coincide with the Presidential election to raise funds for its preservation efforts. In the infamous words of former Mayor Lucy Lou, "I bought this election fair and square." About the elections, Don encouraged voters to "Vote early, vote often" and helped to popularize Rabbit Hash and its politics by starring in the 2004 documentary Rabbit Hash: Center of the Universe.