The House of Representatives voted to impeach Trump on Wednesday night, but impeachment is just the first step in potential removal from office.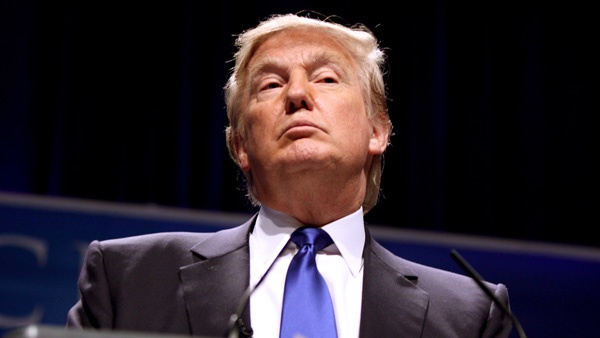 (Washington, D.C.) - For just the third time in United States history, the president has been impeached.
Impeachment and removal from office are two different things, but on Wednesday the House of Representatives voted to impeach President Trump on two articles of impeachment: abuse of power and obstruction of Congress stemming from his efforts to procure Ukrainian investigations into former Vice President Joe Biden and alleged election interference in the 2016 U.S. presidential election.
The voting was split between party lines with the House voting 230-197 to charge Trump with abuse of power and 229-198 to charge him with obstruction of Congress.
Being impeached is just the first step in potential removal from office. Impeachment is similar to a criminal indictment, something that will hang over President Trump's name forever.
However, it remains unlikely that Trump will be removed from office considering the next step is a trial in the Republican-controlled Senate.
Andrew Johnson and Bill Clinton are the two other president's who have been impeached. Both were acquitted in the Senate and allowed to finish their terms. Richard Nixon was another that faced impeachment and removal from office, but resigned prior to impeachment.
Supporters of Trump's impeachment have called for him to resign office in an effort to make the impeachment title go away. Instead, it appears that 67 Senate votes, or two-thirds majority will be required to remove Trump from office.
If that happens, Vice President Mike Pence would immediately become president.
If Trump is acquitted, he will serve the rest of his term. He could also run for re-election unless the Senate votes to bar him from holding future office.
Indiana Republican Party Chairman Kyle Kupfer released the following statement:
"Now that Democrats got their vote to impeach President Trump over with, I'm hopeful the Senate will quickly end this partisan subversion of our constitution. While Pelosi, Schiff, Schumer and the other do-nothing Democrats are rabidly attempting to overturn the 2016 election, President Trump and Republicans are negotiating fairer trade deals, strengthening our economy and working on issues that actually matter to Hoosiers."