The suspected has been identified as Jonathan C. Bingham.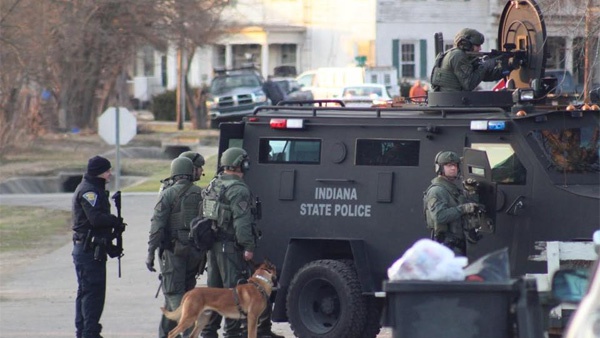 Photo by Laurel Police.
Update published Wednesday, January 15th, 2020 8:35 a.m.:
Jonathan C. Bingham, age 34, was arrested on numerous charges after a standoff with police on Monday afternoon.
The incident that started around 11:20 AM was initially a visit to serve an arrest warrant for parole as well as an additional warrant out of Ripley County, Indiana.
Indiana State Police reported that when attempting to flee the home out the back door, Bingham saw a trooper which made him return inside the house.
Bingham barricaded himself in the house and allegedly threatened the troopers on scene by telling them that he was going to shoot them.
After nearly six hours refusing to surrender, he exited the residence around 5:30 PM.
When police searched Bingham's home, they located suspected methamphetamine, syringes, and drug paraphernalia
The 34-year-old was taken to Margaret Mary Hospital in Batesville for evaluation before being taken to Ripley County Jail.
Bingham was arrested on previous warrants along with additional charges of Resisting Law Enforcement, Intimidation, Possession of Methamphetamine, Possession of Syringes, and Possession of Drug Paraphernalia.
The investigation is ongoing.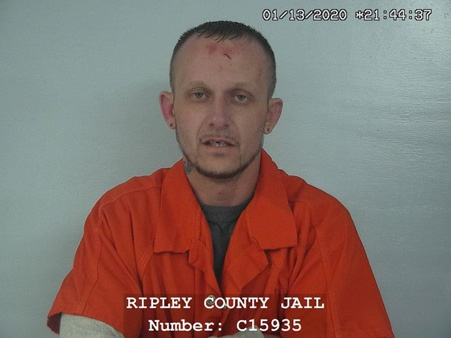 Original Story published Tuesday, January 14th, 2020 9:58 a.m.:
(Laurel, Ind.) – Indiana State Police and other local agencies spent a majority of their Monday taking care of a serious situation in Laurel.
A potential hostage situation began at a home near Commerce Street and State Road 121 around 10:00 a.m.
The man who barricaded himself in the home reportedly threatened to fire shots multiple times.
After 7 ½ hours, the man, who remains unidentified, surrendered to police.
No other information has been released at this time.