The Galaxy Vapors on Burlington Pike was robbed Sunday afternoon.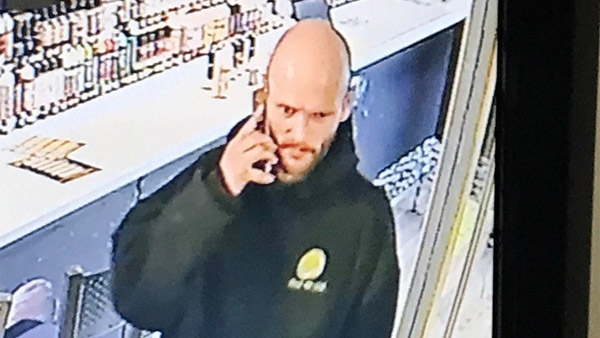 Can you help police identify this man. Photo courtesy the Boone County Sheriff's Office.
(Florence, Ky.) – The Boone County Sheriff's Office is hoping the public can help identify a robbery suspect.
The robbery was reported at Galaxy Vapors on Burlington Pike around 3:15 p.m. Sunday.
Deputies say an unidentified man entered the business and aimlessly walked around for a brief time before rushing towards an employee while armed with a knife.
The employee complied with the suspect's demands to open the cash register and was unharmed in the incident.
The suspect fled the business with some merchandise along with cash from the register.
Deputies say the suspect was last seen in a newer model black sedan on Burlington Pike.
Anyone with information about the suspect or his whereabouts, should contact Crime Stoppers at 513-352-3040.