An Indiana State Police trooper from Dearborn County was among the award recipients.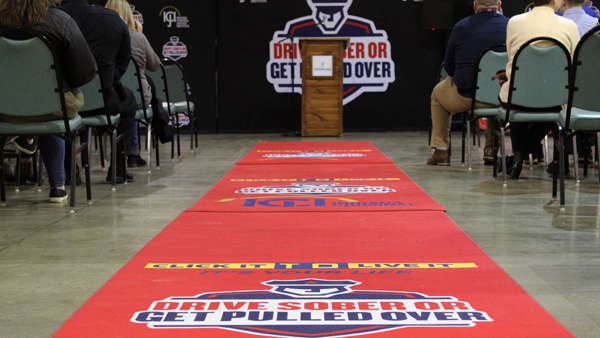 Photo provided.
INDIANAPOLIS – A local Indiana State Police trooper has been honored for working to reduce impaired driving and making Indiana roads safer.
The Indiana Criminal Justice Institute (ICJI) honored 22 officers as part of the state's Drug Recognition Expert (DRE) program.
Indiana State Police trooper Cameron McCreary, of Dearborn County, was awarded with the Longevity Award at an awards ceremony on Friday at the Indiana State Fairgrounds.
The Longevity Award goes to DRE's with 5, 10, 15, or 20 years of service.
For McCreary, he has served five years as a drug recognition expert.
"Serving as a drug recognition expert is a calling," said Robert Duckworth, ICJI Traffic Safety Director. "Routinely, they encounter situations involving drivers who are on one, possibly several, illegal substances. It takes a committed effort by each DRE to complete the additional work to perform each and every evaluation."
Other awards included the Emeritus Award, the DRE Performance Award, the Officer David Moore DRE of the Year Award and the Lt. Gary Dudley DRE Instructor of the Year Award.
"Every officer recognized today plays an instrumental role in keeping our roads and communities safe," said Devon McDonald, ICJI Executive Director. "Their primary goal is to keep drug-impaired drivers off the road and, subsequently, lives from being lost. It was an honor to recognize their efforts."
A full list of award winners may be viewed at CJI: Traffic Safety: DRE Awards Program (in.gov).