Fair exhibit visitors and those who work in pig barns are being advised to take precaution.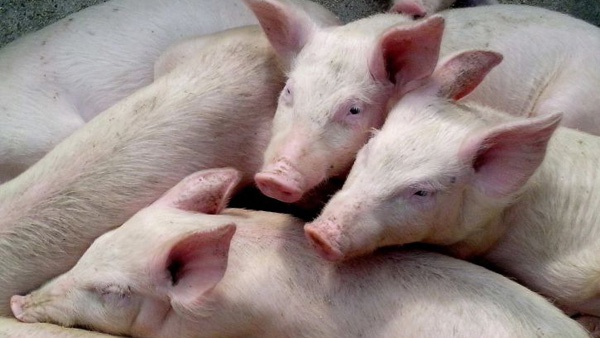 (Indianapolis, Ind.) - The Indiana State Department of Health and Indiana Board of Animal Health are warning of the H3N2 flu after the first human has contracted it this year.
The Centers for Disease Control and Prevention says one person got the flu after exposure to pigs at a county fair, marking the first influenza case of its type in the Hoosier state since 2013.
Health officials say people should avoid putting anything in their mouths while in pig barns and should wash hands with soap after attending pig exhibits.
"Seeing animals is one of the highlights of going to the fair, but it's important to remember that animals can carry diseases that can make people sick," said State Health Commissioner Dr. Kris Box. "Washing your hands after attending animal exhibits and practicing good food hygiene can help prevent illness and ensure that the fair and other events remain a healthy and fun experience."
The resident who contracted the illness is recovering, the health department said. The county where the illness was recorded is not being released so as to protect the patient's privacy.
Only 400 cases of H3N2 has been reported nationwide since 2011, but more than a third of them have been in Indiana.
Fair exhibitors are encouraged to watch pigs for signs of illness, such as loss of appetite, lethargy, fever, cough or runny nose. Exhibitors should minimize the number of people who have contact with ill swine and notify the fair veterinarian or manager that their animal might be ill.
For more information about H3N2v, visit the CDC website at https://www.cdc.gov/flu/swineflu/h3n2v-cases.htm.