The trail will remain closed until further notice.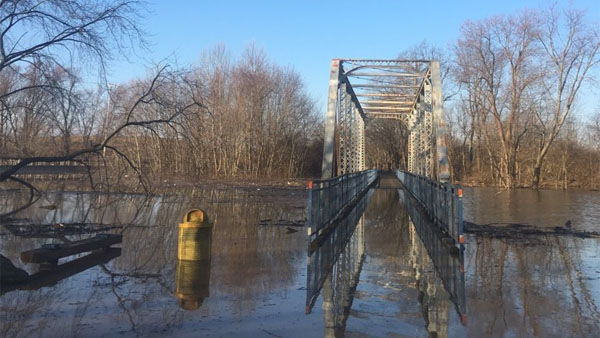 Photo provided by the City of Lawrenceburg.
(Lawrenceburg, Ind.) - The Dearborn Trail is closed due to high water.
The City of Lawrenceburg announced today that the trail will be closed from the Lawrenceburg trailhead going west until further notice.
A Flood Warning remains in effect for the Ohio River at Cincinnati until Saturday at 6:00 p.m. The river is expected to crest at 56 feet today, then fall below flood stage by Saturday evening.
Photos from the Dearborn Trail can be seen below.