Gentrup will be inducted this week.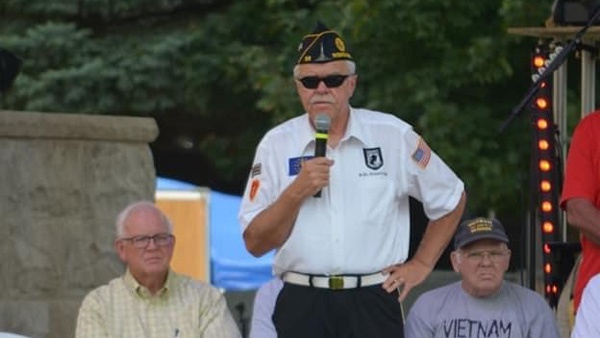 INDIANAPOLIS – There is still time to make plans to see a local military veteran take his rightful place in the Indiana Military Veterans Hall of Fame.
The IMVHOF recently announced that PG Gentrup is among 15 inductees into the 2022 Class.
Gentrup, of Lawrenceburg, will be honored on Friday, November 4 at The Garrison on Old Fort Harrison 6002 North Post Road in Lawrence.
This year marks the IMVHOF's eighth year of induction, bringing the total number of inductees to 128. IMNHOF received 44 nominations this year. Veterans from all branches of the U.S. Armed Forces, living or deceased, were considered equally.
Tickets to this year's ceremony can be purchased by visiting https://imvhof.com/events-2/.
Social hour begins at 5:00 PM, followed by dinner at 6:00 and the ceremony at 7:30. During the ceremony, each inductee receives the Hall of Fame medallion and certificate.
Inductees are honored for their military service achievements and community contributions.
This year's inductees are:
Woodrow A. Abbott (deceased)​​​ Bainbridge, IN / Eubank, KY
Mary Lou Aurtrey ​​​​Indianapolis, IN / Baltimore, IN
Cladie A. Bailey (deceased) ​​​Heltonville, IN / Heltonville, IN
James L. Bauerle ​​​​Carmel, IN / Indianapolis, IN
James W. Coe (deceased)​​​ Richmond, IN / Richmond, IN
Paul G. Gentrup ​​​​​Lawrenceburg, IN / Lawrenceburg, IN
Irving M. Heath (deceased)​​​ Noblesville, IN / Somerville, MA
William D. Jeffries (deceased) ​​​Mitchell, IN / Mitchell, IN
Louis Kalil (deceased) ​​​​Mishawaka, IN / Mishawaka, IN
Everett C. McGriff​​​​ Zionsville, IN / Indianapolis, IN
Clair L. Miller (deceased) ​​​Marion, IN, IN / Indianapolis, IN
Robert A. Nester​​​​ Carmel, IN / Indianapolis, IN
Dorothy M. Simpson-Taylor ​​​Indianapolis, IN / Pickens, MS
George W. Stavropoulos​​​ Fishers, IN / Detroit, MI
Catherine P. Winslow​​​​ Carmel, IN / Indianapolis, IN