Concerned community members believe a traffic light would help reduce crashes in the area.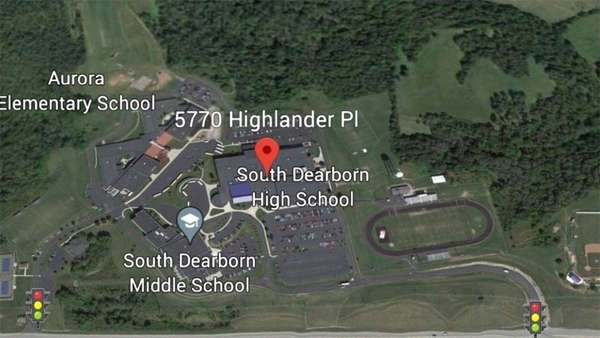 (Aurora, Ind.) – Concerned community members are petitioning to have INDOT install a traffic light at one or both entrances to the South Dearborn Community School campus on State Road 350.
"When attempting to exit at either end of the campus it can be very dangerous having to pull out onto a state highway," the petition reads.
Over the years, there have been several accidents in front of the South Dearborn campus - some minor, some more severe.
Local law enforcement often helps control traffic in the area, specifically following large events at any of the school buildings. However, officers are not always available.
Community members believe installing a traffic light would help eliminate accidents and improve the driving environment for daily traffic that includes buses, student drivers, parents, and school personnel.
At 1,000 signatures, the petition is more likely to be featured in recommendations to INDOT. As of this post, 679 community members support the installation of a traffic light at South Dearborn School campus and State Road 350.
To sign the petition, visit Petition · Get a traffic light installed at South Dearborn School Campus on State Road 350 · Change.org.