Southeastern Indiana Congressman Greg Pence's amendment increases funding for the Distance Learning and Telemedicine program by $25 million.
(Washington, D.C.) – An amendment by Indiana 6th District Congressman Greg Pence (R-Columbus) would boost funding for broadband internet service in the nation's rural areas.
Southeastern Indiana is one of those areas. Nearly a third of residents in the Southeastern Indiana Regional Planning Commission's nine-county area lack 25/3 access, according to a recent report prepared by the Purdue University Center for Regional Development. 25/3 means internet service of at least 25 megabits per second download speed and three megabits per second upload speed.
The problem is most apparent in Franklin and Switzerland counties, where well over half of residents do not have 25/3 access. The problem is even worse when considering the 90 percent of households in those two counties who may have access to broadband but don't use it.
Pence successfully offered an amendment to ensure communities across the 6th District and rural America have the necessary support to increase access to broadband programs. Specifically, it increases funding for the Distance Learning and Telemedicine program by $25 million, so that more communities in the 6th District have access to health care, educational, government services, and business opportunities.
The amendment passed the U.S. House of Representatives on a 425-6 vote.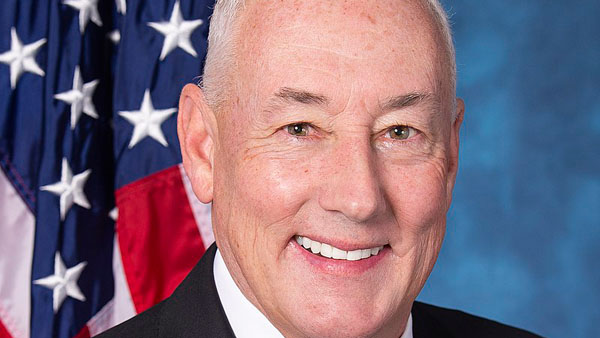 Indiana 6th District Congressman Greg Pence (R)
"I am grateful for the support of my colleagues on both sides of the aisle to help close the digital divide in rural America," Pence said. "Without access to broadband, entire communities can be left behind, and I am proud to have gotten something done to increase rural broadband access."
According to Pence's office, the DLT grant program has been successful in the 6th District at linking teachers in one area to students in another.
The rural broadband grant programs at the U.S. Department of Agriculture help Americans tap into tele-health technology, distance learning education, and internet-based agribusiness that our farmers desperately rely on to remain competitive.
Last year, almost half of the funds from the DLT program were used to combat opioid and substance abuse.
"The ongoing opioid crisis is still wreaking havoc on communities across America, and now is not the time to cut corners on programs that address this problem," Pence said, alluding to the fact that this new funding will support efforts to help people seeking treatment for, and prevention of, opioid use.
Pence's office said the amendment is revenue-neutral.