The event takes place on Saturday, September 17 in downtown Rising Sun.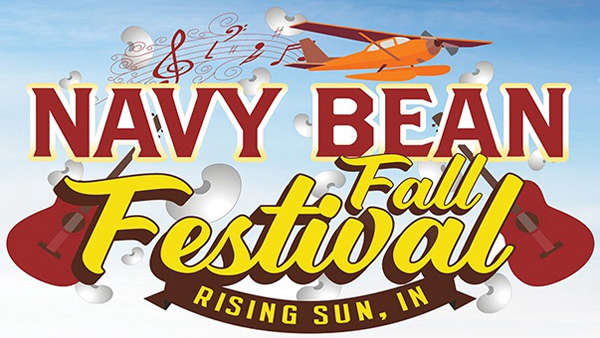 Photo provided.
(Rising Sun, Ind.) - The Navy Bean Fall Festival parade is back!
Applications are now available for the 2022 Navy Bean Fall Festival parade. The event takes place on Saturday, September 17 at 10:30 a.m. in downtown Rising Sun.
Pre-registration by August 31 is required. Submit a minimum donation of $5 (make checks payable to the Navy Bean Fall Festival) for entries entered into the judged categories. There is no charge for non-judged entries.
A $300 Grand Prize will be awarded to the Best Overall Float Presentation. $200 awards will be given to First Place entries in both the Best Float Presentation by Youth Group and the Most Entertaining Parade Entry categories. A Second-Place award of $100 will also be awarded in each division.
A downloadable parade application with guidelines is available at https://bit.ly/3aBjnO7. Entries can be picked up in person at City Hall located at 200 N. Walnut Street or the Visitors Center at 217 N. High Street during normal business hours.
Line-up will be at the boat ramp off of Maiden Lane. The parade will make its way up Poplar St.; turning left on Second St; taking a right on Walnut St; and concluding at Rising Star Drive. The parade does not return to the start-up line. Participants should make arrangements for pick-up at the end of the route.
Categories include floats; vehicles; ATV/motorcycle; walking entries; antique tractors; and equestrian.
The Navy Bean Fall Festival is presented by the City of Rising Sun. The event is Fri., Sept. 16 from 3:30-10:00pm and Sat., Sept. 17 from 10:30am-10:00pm. Enjoy live music, amusement rides, costumed characters, strolling performers, a magic show, and Navy Beans served along the riverfront.
For more information, contact Jennifer at City Hall at (812) 438-2407. Information can also be found on the City of Rising Sun's website and Facebook page.
Info on lodging, eateries, shops, attractions, and events can be found on the enjoyrisingsun.com website, the Rising Sun-Ohio County Tourism Facebook page, or by e-mailing kendal@enjoyrisingsun.com at the Ohio County Tourism Visitors Center.