The South Dearborn Opening Knight Show Choir is off to a great start this competition season.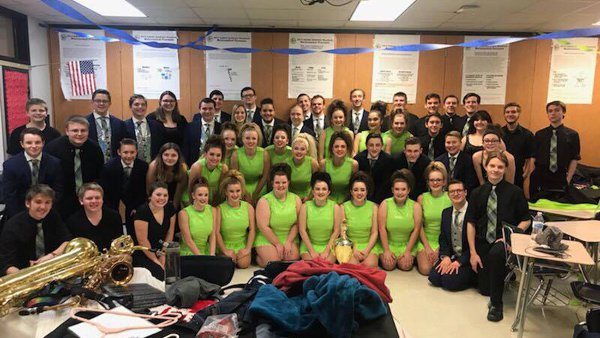 South Dearborn Opening Knight at the Contest of Champions. Photo provided.
(Ellettsville, Ind.) – They came. They sang. They won some trophies.
South Dearborn Opening Knight traveled to Edgewood High School in Ellettsville, Indiana on Saturday, February 9 to compete at the Contest of Champions choir competition.
Opening Knight director Justin Selmeyer says his group was named Grand Champion of the Small Mixed Division winning Outstanding Vocals, Choreography, and nighttime finalist. Opening Knight's back-up band was named Overall Best Band out of 10 groups.
Trenton Donk was named Outstanding Performer, Soloist in a Show, was named the Champion of the Solo Competition. Winning the honor earned Trenton a free trip to Show Choir Camps of America.
Opening Knight has had past success in Ellettsville. Last year, the group won grand champion of the varsity division.
RELATED STORIES: