Multiple agencies responded to the crash Tuesday afternoon.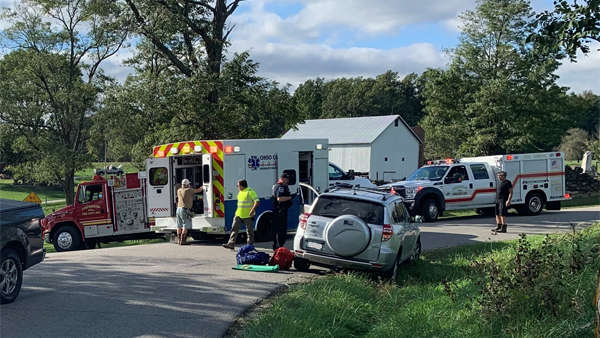 Photo by Friendship Volunteer Fire Department.
(Friendship, Ind.) – The Friendship Volunteer Fire Department responded to a two-vehicle accident in Dillsboro on Tuesday afternoon.
The accident took place at the intersection of Bells Branch Road and Cutter Road around 3:50 p.m.
One driver was airlifted from the scene with unknown injuries.
The second driver was uninjured.
The names of the drivers involved have not been released at this time.
Dearborn County Sheriff's Office, Dillsboro Police, Air Methods Bedford, and Ohio County Rescue assisted at the scene.