Several departments assisted with the call.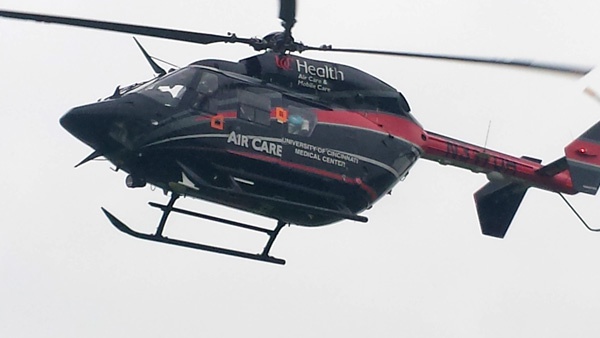 File photo.
(Ripley County, Ind.) - One person was airlifted to University of Cincinnati Hospital after a single vehicle crash on Rosfeld Road.
According to the Ripley County Sheriff's Office, a witness saw the vehicle roll twice before striking a pole.
The pole split and caused a small fire on the opposite side of the road.
It is believed the driver, William Cummins, 73, of Brookville had control of the vehicle when the crash happened.
Ripley County Sheriff's Office was assisted by Sunman Police Department, Indiana State Police, Ripley Medic and EMS, Sunman Fire Department and University of Cincinnati Hospital Air Care.