The multi-vehicle crash happened Sunday afternoon near Versailles State Park.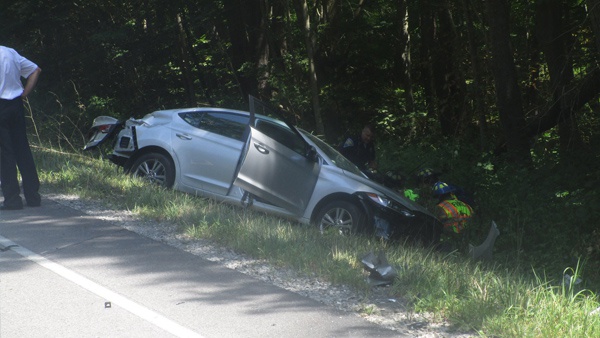 Photo by Versailles Fire Rescue.
(Versailles, Ind.) – It has been a busy couple days for Versailles Firefighters.
Versailles Fire Rescue responded to eight calls over the past two days, including a multi-vehicle accident on U.S. 50 near Versailles State Park on Sunday afternoon.
One person was airlifted from the scene, while two others were transported to a nearby hospital by Ripley County EMS.
The names of the victims have not been released at this time.
A cause of the accident remains under investigation.