Gov. DeWine says, "life will not resume to normal for a while".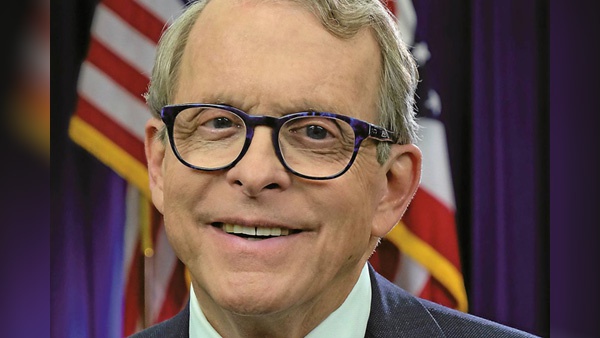 (Columbus, Oh.) – Ohio Governor Mike DeWine says, "life will not resume to normal for a while".
However, steps are being taken to gradually get back to normal.
During a daily briefing Thursday, DeWine announced that he is optimistic the State of Ohio will begin to re-open businesses on May 1.
I am an optimist and am confident that Ohioans will also live up to the challenge of doing things differently as we open back up beginning on May 1st.

— Governor Mike DeWine (@GovMikeDeWine) April 16, 2020
"In re-opening any business, it will be essential to provide a safe environment for employees," said DeWine. "We cannot have another large spike of COVID-19 cases."
An economic group of advisories consisting of businessmen and women from across all sectors of Ohio are working to address the economic crisis.
According to the Ohio Department of Jobs and Family Services, more than 850,000 unemployment claims have been received in the last month.
DeWine says as the state opens back up, work will continue to monitor where the curve is at, the amount of PPE available and Ohio's testing capacity.
"We all have to continue taking precautions and protecting the most vulnerable Ohioans-seniors and those with pre-existing and chronic health conditions," said DeWine.
DeWine added that major events such as concerts, sporting events and fairs will be the last things to come back from the shutdown.
As businesses re-open in May, Dr. Amy Acton says Ohioans should continue practicing great hygiene, keeping social distance and wearing a face mask while out in public.
"Face masks will be a big part of our future," said Dr. Acton. "Do not underestimate the power of donning your face mask."
To date, Ohio has confirmed 8,414 positive cases of COVID-19 and 389 deaths.
For more information, visit www.coronavirus.ohio.gov.