The Stamps Leadership Scholars Program covers a student's full cost of attendance.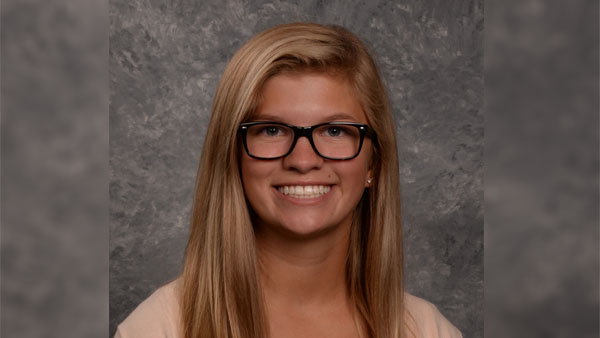 Sarah Preston. Photo provided.
(Oldenburg, Ind.) - The newest class of Stamps Scholars has been announced, with representation at nearly 40 universities nation-wide. Sarah Preston from Oldenburg Academy has been named one of the incoming Stamps Scholars at Purdue. She will also be a member of the Purdue Honors College.
The Stamps Leadership Scholars Program covers a student's full cost of attendance (tuition, room, and board) and connects students with a national network of dedicated peers. Funded by the Stamps Family Charitable Foundation, the award also gives scholars access to an academic enrichment fund of up to $10,000 to finance activities such as academic conferences, study abroad experiences or internships.
Eligible students are automatically considered for Stamps award upon applying to Purdue. Stamps Scholars demonstrate academic merit, strong leadership potential and exceptional character. The Stamps Foundation welcomes and supports students from all backgrounds and areas of study. The Stamps Scholarship program was created by Penny and Roe Stamps, originally at the University of Michigan and Georgia Tech. It has since grown to award multi-year merit scholarships across the United States.
Preston plans to study Health Sciences/Pre-Medicine while attending Purdue University. Assistant Principal Jonathon Maple commented, "we are so proud of Sarah and this outstanding accomplishment – Sarah works hard and truly demonstrates academic merit, strong leadership and exceptional character that will allow her to excel. We are excited to see her future dreams become a reality!" Preston will graduate from Oldenburg Academy on June 2, 2019.