The fire broke out Saturday night.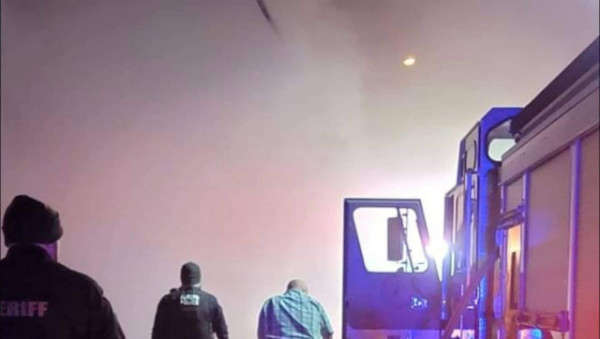 Photo by Chris Bowling.
(Aurora, Ind.) - Multiple agencies responded to a structure fire in Aurora on Saturday night.
Aurora Fire, Lawrenceburg Fire and Aurora EMS were dispatched to the fire in the 100 block of West Conwell Street around 8:29 p.m.
Upon arriving at the scene, crews found fire in the basement with heavy smoke extending to the first floor. Crews made an initial attack and contained the fire to the basement with minimal damage to the first floor.
All residents were evacuated from the home and no injuries were reported.
A cause of the fire remains under investigation.
Aurora Police, Aurora Utilities, Dearborn County Sheriff's Office, Dillsboro Fire, Hogan Township Fire and Duke Energy assisted at the scene.