Firefighters responded to the Romweber Flats on Sunday morning.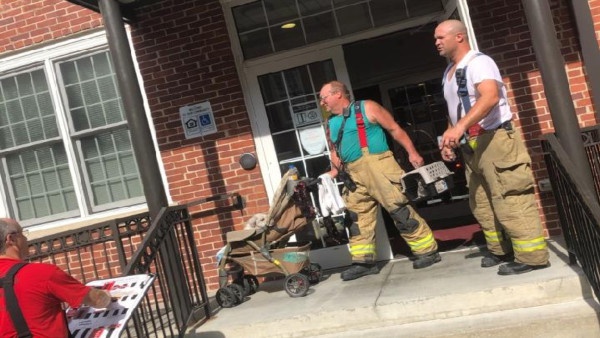 Photo by Batesville Fire & Rescue.
(Batesville, Ind.) - Batesville Fire & Rescue responded to a report of a fire at an apartment unit in Romweber Flats around 9:10 a.m. Sunday.
Firefighters arrived on the third-floor unit and observed smoke and fire coming from the kitchen area. The fire was contained to the kitchen area due to the activation of the sprinkler system and the immediate actions taken by firefighters. Crews performed search and rescue efforts while also evacuating tenants of the complex for precautionary reasons.
The fire appeared to have started on or near the kitchen stove. Multiple apartment units suffered water damage from the sprinkler system. No injuries were reported.
Batesville Fire & Rescue reminds residents to keep things that can catch fire, such as paper or dish towels, at least three feet from the stove.
Mutual aid was received by Morris Volunteer Fire Department and Oldenburg Eagle Fire Company.