A similar incident took place in late January.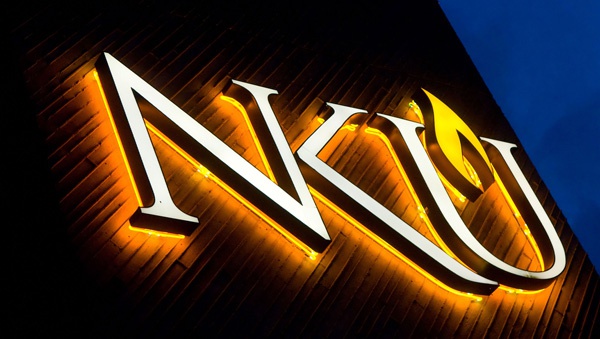 (Highland Heights, Ky.) – For the second time this year, white-supremacist graffiti has been found on the campus of Northern Kentucky University.
The latest act of vandalism was reported by President Dr. Ashish Vaidya on Saturday.
The graffiti comes just a little over two months after white-supremacist graffiti and materials were found on campus during International Holocaust Remembrance Day.
President Vaidya released the following statement:
"NKU will not tolerate the white supremacy graffiti defacing our campus today or any day. This latest act of vandalism is contrary to our core values and our commitment to fostering a more equitable, inclusive environment in which everyone is valued and free from discrimination of any kind. We will fully investigate these acts through the university's Bias Response Protocol Team and immediately evaluate and refortify the security of our public spaces to better protect our residents and the campus community. This includes increasing University Police nightly patrols.
NKU is privileged to serve more than 16,000 students with broad perspectives and world views from all walks of life. Our community cannot thrive when individuals are targeted because of the color of their skin, how they look, who they love, or how they identify themselves. We believe our campus is enriched by diversity in thought and experience gained by welcoming people from all backgrounds and perspectives. This is woven into the very fabric of what NKU stands for and holds dear. Every one of us in the NKU family must live these values every day. This is what drives our success and our purpose in a shared responsibility to create a welcoming place of hope and vibrancy for all of our students, faculty and staff."
Statement from President Vaidya: pic.twitter.com/HLqhEig7vf

— Northern Kentucky University (@nkuedu) April 3, 2021
RELATED STORIES
NKU Investigating Vandalism Found On International Holocaust Remembrance Day