Don't miss out on the fun, get your tickets today!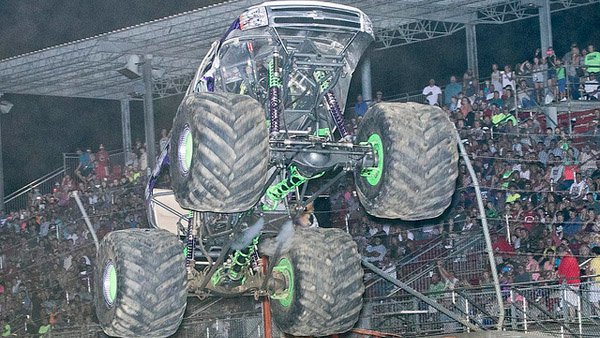 Night of Destruction returns to Lawrenceburg Speedway this Saturday. Photo by Tim Thomas.
(Lawrenceburg, Ind.) – Fans of loud noises, crashes and acrobatics will want to find their way to Lawrenceburg Speedway this weekend.
The 3/8ths mile track will host its annual Night of Destruction on Saturday, July 27.
Night of Destruction will include school bus races, monster trucks, roll over contest, mini-van derby and more.
Gates open at 3:00 p.m. for a pre-event concert and meet and greet with monster truck drivers. On-track activities begin at 6:15.
Lawrenceburg Speedway has also partnered with Kroger for a School Supplies Drive. For each item you donate, you will receive a chance to win a $100 Kroger gift card.
Cost is $25 for adults, $7 for kids 7-12 and $1 for kids 6 and under. Pit passes are $30 for all ages.
Tickets can be purchased at the gate or in advance at www.LawrenceburgSpeedway.com.