It's sure to be a wild night at Lawrenceburg Speedway.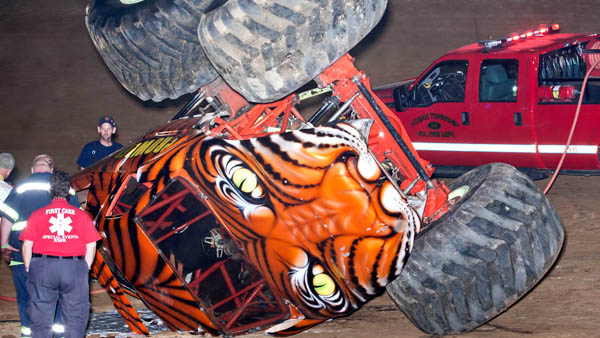 (Lawrenceburg, Ind.) - Its an event that only happens once a year.
Lawrenceburg Speedway will play host to the annual Night of Destruction on Saturday, July 28.
Night of Destruction will include school bus races, monster trucks, roll over contest, mini-van derby and more. Gates open at 3:00 p.m. and the pre-event concert featuring Southern Highway starts at 4:00. Hot laps are at 6:00.
Cost is $20 for adults, $7 for kids 7-12 and free for kids 6 and under. Pit passes are $30 for all ages.
Tickets can be purchased at the gate or in advance at www.LawrenceburgSpeedway.com.