Navy Beans, live music, free rides, and more.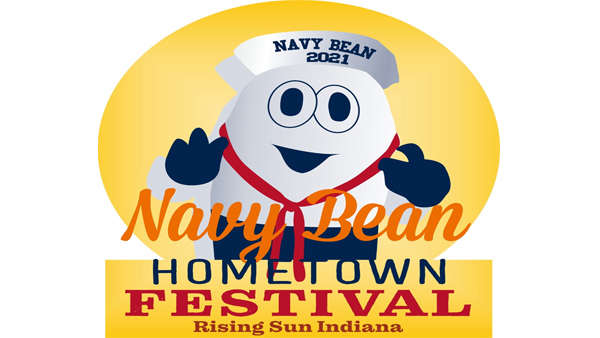 (Rising Sun, Ind.) - The annual Navy Bean Hometown Fall Festival takes place on Friday and Saturday, October 8-9, 2021 along Main & Front Streets in downtown Rising Sun. A Seaplane Splash-in along with arts, crafts, and food vendors will also be part of the festivities.
A new ride company will be utilized this year, providing small mechanical rides for the young and rock climbing and obstacle courses for older youths. The City of Rising Sun has graciously provided all rides at no charge to festival goers.
The event opens at 5:00 p.m. on Friday, Oct. 8 with the rides down Main Street and the sale of navy beans and cornbread bread along the riverfront. The music begins at 6:00 p.m. with Stray Bullett. The Other Guys perform from 8:00-10:00 p.m.
The event re-opens at noon on Saturday, Oct. 9 with navy beans served along the riverfront and free rides. The music begins at 2:00 p.m. with Southern Saviour; Joker's Wild from 4:00-6:00 p.m.; Stranger from 6:00-8:00 p.m.; and Lunchbox from 8:00-10:00 p.m. The annual Navy Bean parade is on hiatus for 2021 due to lack of volunteers.
The navy beans were provided by Hurst Bean's out of Zionsville, IN, that has graciously donated the featured attraction at the Navy Bean Festival for the past several years.
Presented by Rising Sun Main Street, the Navy Bean Hometown Festival is sponsored in part by Ohio County Tourism, Inc.
For more information, contact Amber DePrez, Rising Sun Main Street director at (812) 438-2750 or e-mail at risingsunmainstreet@gmail.com. For information on lodging, eateries, and tourist attractions, contact the Visitors Center at (888) 776-4786. Additional information is available on enjoyrisingsun.com. Follow Rising Sun/Ohio County Tourism on Facebook, Twitter, Instagram, and YouTube.